Graph-R
Description
Graph-R is an application used to create 3-dimensional contours, contour lines, wire frames, and scatter diagrams from numeric data files(CSV files). Graph setting is easy. The perspective direction can be freely changed using your mouse. Graph that are created can be saved as PNG or JPEG files. This software can be displayed STL file and Obj(WaveFront) file.
Screenshots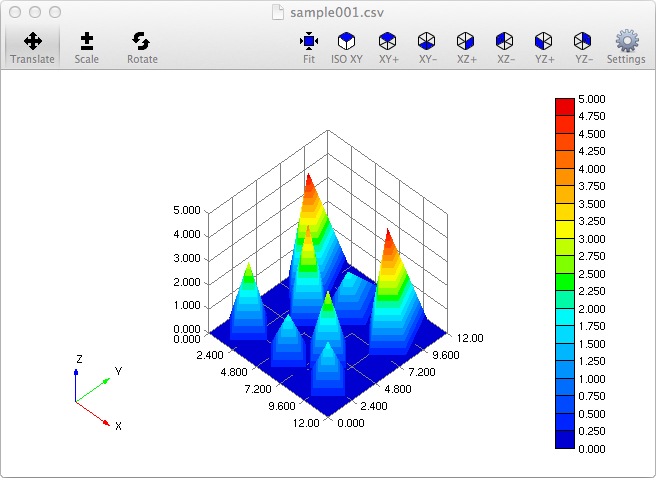 Compatibility
OS X 10.8 or later
---
MonitorPlus
Description
It is a simple application that displays the CPU load factor and memory usage in the menu bar. The CPU graph and the memory graph in the menu bar, you can change the color freely.
In the pop-up, you can also check the disk usage.
The memory usage can be displayed in one of the following.
[a] ( Wired + Active ) / Physical * 100
[b] ( Wired + Active + Inactive ) / Physical * 100
[c] ( Physical – Free ) / Physical * 100
Screenshots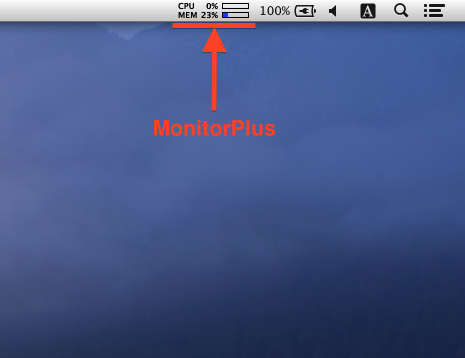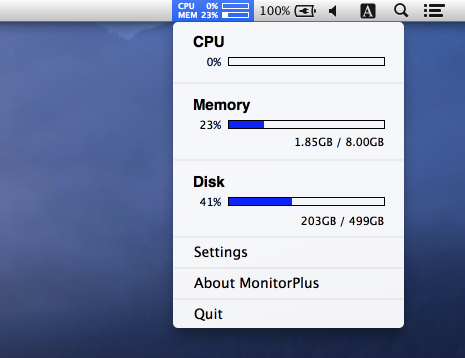 Compatibility
OS X 10.8 or later